Discover our hotel close to Livigno's city centre
in a very quiet and sunny location.


In our big garden you can relax under the sun, far away from the traffic, in the middle of green lawns which in winter become ski slopes under a soft snow layer.
From here you can start unforgettable walks and excursions along Livigno's valley and mountains.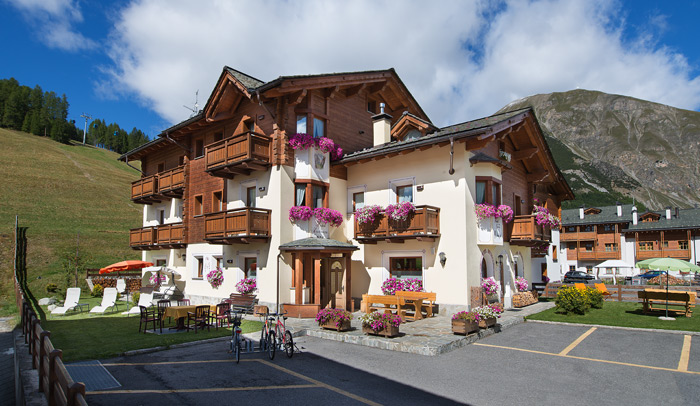 We are directly located on the slopes, very close to the new cableway "Cassana", and while wearing your skis you can give vent to your zest for snow, fill up your energy and spend fantastic days on the "Costaccia" side in "Carosello3000″ in Livigno.

You can easily reach the Ski Area Mottolino on the opposite side with the shuttle-service, which in addition brings you free of charge to any destination in Livigno!